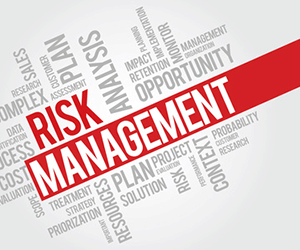 In project management, identifying risks to a project is a primary part of risk management.
When brainstorming for risks that affect a project, a checklist is an invaluable tool.  To that end, I will post the following list of risks.
I don't anticipate it will include everything (maybe your office will be hit by a meteor shower!), so I anticipate you should use other methods to compliment this.  But maybe this list will represent a good start.
I would like to update this list and keep it current, so if you have anything to add, please leave a note in the comments section.
Project Scope
Scope is incomplete
Scope is unclear
Tasks get added during project without approval (scope creep)
Stakeholders demand additional scope
Project sponsor has different expectation of scope
Subconsultant/subcontractor scope definition is not clear
Project sponsor/executive demand additional scope without supplying additional funds
Project Quality
Quality of product/service does not meet expectations
Technical expertise of checking/reviewing not adequate
Technical errors
Technical omissions
Required technical training or learning curve is longer than anticipated
Design is not feasible
Design is not practical
Design is difficult or impossible to build
Design lacks features or flexibility
Design standards are not met
Standards change during project
Contractor does poor quality work
Contractor uses poor quality suppliers
technological change impacts deliverables
Project Schedule
Project is behind schedule
Resources cannot be secured as anticipated
Stakeholders demand excessive consultation/communication
Contractor starts late
Contractor finishes late, pays penalty, delays others
Delay due to worker injury or fatality
Risk Management
Important risks are not identified.
Response plans are inadequate.
Risks are not shared with stakeholders.
Unauthorized risks are added to project by sponsors/ executives
Market
The product will not see enough Return on Investment
Sales are insufficient
The project's costs are not recovered
Market size shrinks
Competitors introduce competing products
Funding is cut
Communication
Stakeholders do not receive sufficient communication
Project sponsor/executives are not aware of project progress
Regulatory authorities not contacted early enough
Inspectors and contractors don't get along
Procurement
Insufficient vendors to get a good price
Low quality of vendors
Vendor's contract introduces risk
Vendor requires additional funds after contract signed
Contractor goes bankrupt during project
Contractor walks away
Contractor does poor quality job
Contractor performs unit price work without authorization
Contractor does less work on lump sum bid item
Stakeholders
Stakeholders delay project due to unmet concerns
Stakeholders introduce additional cost or scope that was unknown at project planning stage.
Stakeholders fight with each other
Regulatory authorities slow to grant approval
Regulatory authorities add cost – require additional studies, etc.
Regulatory authorities do not approve project
Stakeholders ignore project communications
Stakeholder turnover
Project sponsor/organization doesn't approve of design
Project Cost
Cost estimates are too low
Costs of suppliers or equipment was not locked in
Cost of supplies/equipement changes
Manpower costs change
Contractor payment/progress estimates incorrect
Adminstrative and overhead costs underestimated
Project ROI not as anticipated
interest rates affect amortization of assets
technological change improves cost structure of project
WCB premium increase due to worker injury or fatality
Human Resources
Unable to secure required project team.
Insufficient funds to pay project team's demands
Project team turnover
Organizational priorities remove project members
Turnover of project sponsor or organization
Worker injury
Other
Corporate support for project disappears
Meddling or micromanaging from corporate executives or project sponsors