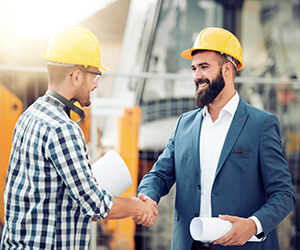 Most projects have a million things that can go wrong.
Because a project is by definition temporary, it is inevitable that the budget and schedule factor prominently in project success.
But it is a surprisingly common scenario that project managers think the project is going great because the variables they are concerned with are on track (usually the deadlines and budgets) while being oblivious to an unhappy client or project sponsor that is focusing on other variables (usually stakeholder satisfaction).
The project management plan should define project success. It does this by identifying what the project success factors are.
Here is an example from a project management plan:
Project Success Factors
This project will be considered a success if:
It finishes under budget.
It finishes ahead of schedule.
The regulatory agency approves the project.
The owner is satisfied.
Knowing and defining your critical success factors can be the secret to ensuring the project finishes as a success. Of course there are always obvious ones that require no explanation (like staying under budget and schedule), but I see very few projects where there are no other success factors than the primary ones. There are almost always success factors that fly under the radar, like stakeholder issues, occurrence of certain potential risks, and acceptance of certain interim deliverables.
For this reason we have prepared a checklist of potential project success factors. Next time you are preparing your project management plan and come to the section on project success factors, run down this checklist to make sure you have it all covered.
Under budget
Ahead of schedule
Minimal change orders
Project achieves award
Stakeholder's satisfied
Stakeholder's financial performance met
Stakeholder's timelines met
Stakeholder's communications sufficient
Stakeholder's communications on time
Stakeholder's approvals given
Scope does not change
Deliverables are accepted
Deliverables are delivered on time
Quality of deliverables is acceptable
Quality standards are met
Product meets minimum performance or specification level
Quality control does not uncover quality problems
End user adopts the product
End user feedback meets a certain threshold
Schedule changes accepted by project sponsor
Schedule changes accepted by stakeholder(s)
Budget changes accepted by project sponsor
Budget changes accepted by stakeholder(s)
Project avoided unnecessary disruption to the business
Project avoided unwanted changes to the corporate culture
Project team works well together
Project team leaves the project better than they started it
Project team is motivated
Project team members are satisfied
Project team achieves financial reward, bonus, etc.
Project team member achieves award
Vendors are under budget
Vendors deliver on time
Vendors achieve quality target
Vendors maintain relationship with stakeholder(s)
Vendors achieve repeat business
Certain major risks do not materialize
Certain major risks are successfully mitigated
Certain major risks are successfully transfered to a third party (warranties, etc.)
Certain major risks occur but are well managed
Now you have no excuse not to have a successful project!