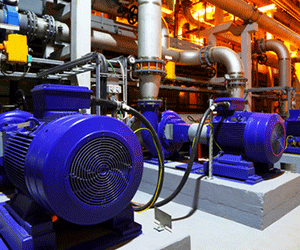 DMAIC (pronouned "Demayik") is an acronym from Six Sigma methodology that stands for:
Define
Measure
Analyze
Improve
Control
It is the road map for project managers to improve existing work processes.  If there are any methods or practices that could use improvement at your company, DMAIC is the ticket to superstardom at your organization.
Define
When a problem with an existing process or method is identified, a project can be created to recommend and make improvements.  In this first step, the following tasks are performed:
Create the Project Charter
Define the Objectives of the Project
Create a Project Plan
Select a Project Team
Identify the Stakeholders
Define the Customer and their CTQ's (Critical-to-Quality issues)
The project team will map the high level process and set boundaries.
In short, the Define step should not end until you have a solid understanding of the problem and what resources you have to correct it.  If you are not sure you are there, you probably aren't yet.
In the project management profession the experts say that planning should be about 30% of project work.  This step is the equivalent planning step for a Six Sigma project.  Neglect it at your peril.
Measure
This second step involves data collection and determination of the "baseline."  You need to answer the question "what is the problem?" by collecting as much data as you need to define it.
Confirm the Customer's CTQ's

Collect data
Determine the current performance levels
Produce cost-benefit analyses
Create detailed value stream and process maps
Set final process improvement goals
Also, there are usually some easy fixes that pop up.  At this stage some "low hanging fruit" can be addressed to provide quick, incremental improvements in quality.
Analyze
Once the current process has been thoroughly measured and documented, the analysis step can take place.  This is the point where problems with the process are scrutinized and root causes of product defects are investigated.
Determine the sources of variation
Perform Cause and Effect analyses
Verify the process capabilities
Establish the root causes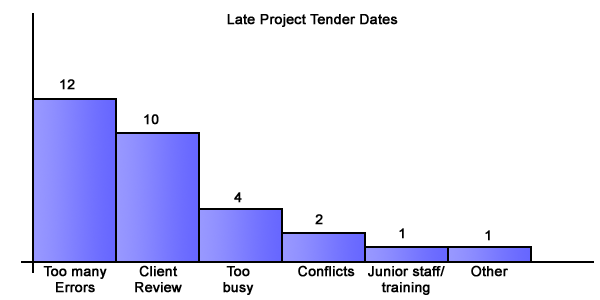 Improve
Once the process has been analyzed for potential improvements, the improvements can be made!  If you got this far and actually do this step, you'd be better than most Six Sigma practitioners out there.
This is perhaps the most difficult part of the process, and where the most process improvement projects trip up.  Indeed, the other three previous steps are more or less planning, while this is the execution step.  Here is a checklist:
Stakeholders need to be made aware and/or approved of, the proposed changes.
Documents need to be drafted up to ensure that communication is strong.
Future users are aware of what changes were made and why.
Training in new methods might be required.
Once implemented, results should be measured.
The project team should have some sort of written action plan to ensure they are guided throughout the process and are clear in their tasks, goals, and timelines, should things suddenly change (how many projects don't undergo some sort of scope change?).
Control
Once changes are made, the final step is to ensure that the process/method does not drift back to the previous way, or to some other undesirable outcome.
At this final stage, a process map should be created which can document, or communicated, the new process.  Possible recurrence issues should be brainstormed and mitigated if necessary.  Any long term strengthening of the processes or methods should be researched and implemented.
Each step in DMAIC should finish with a review by the project sponsor and a decision to proceed to the next step.