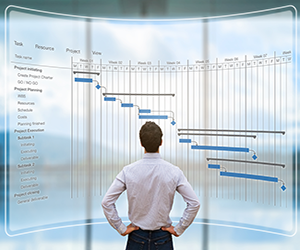 How would you feel if your boss gave you a 23% raise?
The Project Management Institute reports that certified project managers earn 23% more than non-certified ones. Job security also increased substantially over the 33,000 professionals surveyed in 37 countries.
How do you become part of this club? Well, I've been part of it for 11 years, and in this article I'm going to share my secrets of how to become a project manager with you.
Education Requirements
Technically, to become a project manager you don't need a degree, or a certification, or even experience. If your boss will promote you, or someone else will hire you, into a project management role you will have successfully become a project manager.
However, this path doesn't usually come with the coveted 23% raise. For that, you need to get some credentials. On that front, there are two options:
Obtain a diploma/certificate. There are many project management diploma or certificate programs from available from local colleges. These can often be achieved in your spare time with many online options available. There is usually a high cost and commitment level involved.
Obtain a certification. Intended for working people who don't have time to go back to school, there are several alternatives for obtaining a certification with letters after your name that designate you as a trained project manager. I have described these options below.
Certification
Project management certification is a very popular way to show that you are serious about project management. It gives you letters after your name which indicate that you are trained and competent. Here are the three main project manager certifications.
Project Management Professional (PMP)
Prince2 Practitioner
International Project Management Associate (IPMA) levels B or C
Project Management Professional (PMP)
This is the largest and most well known designation with 650,000 designees throughout the world. Issued by the Project Management Institute (PMI) based in the United States, it gives you the initials "PMP" after your name.
To get PMP certified, you need to have a U.S. high school diploma or global equivalent and 60 months (five years) of project management experience during which at least 7,500 hours were spent leading or directing a project. You also need to obtain 35 contact hours of formal project management education prior to taking the exam. The Project Management Body of Knowledge (PMBOK) is the official textbook.
The cost, as of this writing, is US$555, or €465 to write the exam. This does not include the formal education component which can be obtained from a PMI Registered Education Provider (REP) or from a non-approved vendor if you supply a course overview.
The credential maintenance requirements are to obtain 60 Professional Development Units (PDU's) over each three year period in three categories: Technical, Leadership, and Business Management. The yearly maintenance fee is US$150/year.
To learn more, surf the PMI web site and be sure to read the PMP Credential Handbook.
Prince2
Prince2 stands for Projects in a Controlled Environment. It is administered by Axelos, based in the UK. There are no available statistics for the number of certifications worldwide. Although 1.2 million exams have been taken, the total number of active designations is thought to be less than the PMP (the designation expires after three years if another exam is not taken).
There are three levels of certification:
Prince2 Foundation
Prince2 Practitioner
Prince2 Professional
There are no education or experience requirements. You simply choose the level of certification and register for the exam. The exam tests your knowledge of the Prince2 process which is described in the textbook Managing Successful Projects with Prince2, 2009 Edition. It is not meant to train you to become a project manager in the general sense – only to test your knowledge of the Prince2 process. Therefore, other manuals or training programs are irrelevant.
Prince2 is considered the easiest certification to achieve because of the lack of education or experience requirements. And it does not grant you any letters after your name either. But it can be put on a resume or CV. It's a good way to demonstrate project management competence to employers and clients.
International Project Management Associate (IPMA)
This designation is issued by the International Project Management Association (IPMA) through member associations in each country. It is these member associations that preside over the certification process, therefore you need to find the association in your country and determine the requirements directly from them. Because those requirements change (even the designations themselves change) I can't give you exact details that apply in every country.
But at the IPMA level, there are four certification "levels":
Level A: Certified Projects Director
Level B: Certified Senior Project Manager
Level C: Certified Project Manager (equivalent to PMP)
Level D: Certified Project Management Associate (equivalent to CAPM)
The letters after your name include the level, for example, "IPMA-C."
There are about 150,000 certified practitioners throughout all four levels of certification, so you can see this is significantly smaller than the PMP.
All levels require a written exam. Levels A-C also require an on-site interview with assessors.
To learn more, surf the IPMA web site and be sure to find the member organization in your country.
Experience Requirements
Maybe you don't meet the experience requirements. You want to become a project manager but are stuck in the never ending hamster wheel of experience vs. job opportunity.
Luckily, you have some options. If your primary road block is project management experience rather than technical expertise, there are a few things you can do to get some experience on your resume:
Get mini-certified. There are several certifications that don't require experience. You can use them to get a project management job, and then upgrade when you have the experience. The PMI's Certified Associate in Project Management (CAPM) and the IPMA's Level D fall into this category. All you have to do is write an exam, and you will get some letters after your name that can get you that project management job.
Volunteer. Organize a committee meeting, barbeque, or event. These are all projects. If you say to an interviewer "I organized a barbeque which is a small project that required excellent project management skills…" you are absolutely correct.
Get a membership. Although it's not free, memberships in the Project Management Institute or the IPMA member association in your country, or the like will look good on the resume all by itself. This will give you magazines, local event listings, and resources that might help you become a project manager.
Salary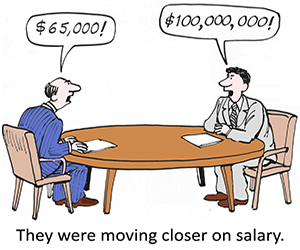 According to the Project Management Institute's Earning Power: Project Management Salary Survey, Ninth Edition (2015), which involved 26,000 respondents in 34 countres (free download from the PMI), the median annual salary across all countries, roles, and experience levels is $81,000 USD. The five biggest factors are:
Country of employment
Number of years of experience in project management
PMP certification status
Position/role
Average size of projects managed
The differences from country to country are the biggest differentiator on an absolute basis but do not take into account cost of living differences. The number of years of experience in project management is something you can't control except to avoid career changes. Thus, the three biggest factors for an aspiring project manager who wishes to increase their salary is to concentrate on the certification status, position/role in the company and average size of projects.
Survey respondents holding a PMP certification indicated a 20% higher salary than those without certification.
The bottom quartile (75% greater than) income was $53,689 USD. The top quartile (25% greater than) was $110,000 USD.
As one might expect, the range by experience level is quite high. In Singapore, for example, entry level project managers reported $47,657 USD and those with greater than 20 years experience reported $131,972 USD, a range of 177%. In the UK, the range was $60,441 USD to $115,276. In the United States, the range was $74,900 to $125,000.
Conclusion
I hope this has helped you to get one step closer to "joining the club" and becoming a project manager. If you want to develop your technical knowledge prior to taking a certification, be sure try our Project Management Tutorial. Let us know in the comments what your experience is/was, and I hope to have some drinks with you in the clubhouse someday.
Very soon.
Good luck.