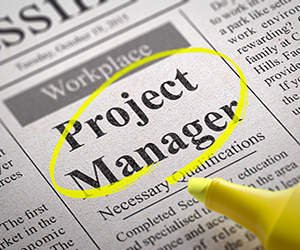 Project management certification can be a difficult field to navigate. You want to be recognized for your expertise and further your job prospects, but if you choose the wrong certification you could jeopardize those goals. You have to know which to choose before pursuing them.
There are many variables to consider, including geography, popularity, cost, and time commitment.
Two of the strongest certifications are the IPMA and PMP.
The International Project Management Institute (IPMA) maintains the Individual Competence Baseline (ICB) and a 4 level certification scheme – levels A through D. The certification process takes place through member associations in each country.
IPMA Overview
The International Project Management Association IPMA is a strong project management certification with about 242,000 certifications across all four levels as of the end of 2015. IPMA certification results in the letters IPMA-x after you name, where the x is either:
A: Level A is for program managers, that is, managers of multiple projects.
B: Level B is for senior project managers, or project managers of larger, more complex projects.
C: Level C is for project managers with a technical background, or managers of small projects where relationships often play a bigger role than strict adherence to project management principles.
D: Level D is for associate project manager, who doesn't have the necessary experience but has demonstrated proficiency in project management.
The IPMA certification is administered by member associations in each country, thus the knowledge base is maintained by the IPMA but the certification process is through each member association. Thus, your interactions are normally entirely with the association in your country.
Project Management Professional
The PMP certification from the Project Management Institute (PMI) is probably the most recognizable certification in the world. As of this writing, there are 833,000 active PMP's in the world.
The certification requires a minimum number of hours of project management experience, as well as classroom (or online) training.
The underlying curriculum is the Project Management Body of Knowledge (PMBOK Guide).
Others
Although not the focus of this article, there is a third project management certification, called PRINCE2. Together, these three form the trifecta of project management certifications available.
Prominence
PMP is more popular than IPMA in most areas of the world. North and South America lean heavily toward PMP, as do Asia. PRINCE2 is most prominent in the UK.
PMP is significantly larger, since there are 833,000 PMP certifications vs. 65,000 IPMA certifications in levels B and C (the direct apples-to-apples comparison). The associate certifications (CAPM and IPMA Level D), have the lions share of the certification holders.
IPMA's turf is continental Europe. In most European countries IPMA is a strong option for project management certification equal to the PMP. IPMA's roots are in Germany and France, and their headquarters is in Switzerland. Today, about 15% of Level B and C certification holders are in the german speaking countries, and IPMA remains highly recognizable in France. Spain, Italy, and southern Europe likewise are a toss up – Both will work.
However I don't believe there is any country where IPMA is stronger than PMP – That is, they are about equal in most countries in Europe. Hence, PMP is definitely a safe route.
Industries
I'm not aware of any specific industries where one certification is stronger than the other.
Requirements
Prior to even considering certification, there are a few components that need to be in place:
Experience
For IPMA level C, three years (4,500 hours) out of the previous six need to be in the management of projects in a decision making role. For level B, five years (7,500 hours) out of the previous eight need to be in project management in a decision making role. For level C, the project(s) must meet minimum complexity requirements or the applicant can be in an assistant project manager role on a complex project. PMP requires five years (60 months) of project management experience, or three years (36 months) if you hold a four year bachelor's degree (or global equivalent).The Associate level certifications, CAPM and IPMA Level D, do not have any experience requirements.
Education
None of the IPMA certifications require any advanced degrees or minimum education requirements. PMP requires a U.S. high school diploma (or global equivalent). Alternatively, a four year bachelor's degree (or global equivalent) reduces the experience requirement from 5 years to 3 years.The Associate level certifications, CAPM and IPMA Level D, do not have any background education requirements.
IPMA does not require any courses per se, however most people elect to take a course based on the IPMA Individual Competence Baseline (ICB). PMP requires 35 hours of courses, either through a Registered Education Provider or through another course offering if the syllabus is provided.
All IPMA levels require a self assessment based on the Individual Competence Baseline's 29 competence elements. This is not a complicated endeavor, however, and IPMA will not discipline you for giving yourself glowing marks. It is more for use as a study tool than anything else, although an assessor will visit your workplace to confirm the results (levels B and C).
IPMA Level B requires an oral case study, a report outlining how project management processes were used on a real project, and an on site assessment.
IPMA Level C requires the submittal of 14 short essay answers, followed by an on-site assessment to confirm the results of the self assessment.
PMP requires that an exam be written once the 35 hours of instruction are completed. Upon passing of the exam, the certification is granted.
Cost
That brings us to the cost. For IPMA certification, the cost in the United States, with IPMA-USA, is as follows (this will vary from country to country):
Level B: The application fee is $1,995, which includes the exam, evaluation of the report and on site assessment.
Level C: The application fee is $1,695, which includes the exam, evaluation of short answer questionnaire and on site assessment.
Level D: The application fee is $595, which includes the exam.
Most people take a course on the ICB, which will be over and above these fees.
The ICB is available for free electronically, or in hard copy for about US$40 at the IPMA website.
For the PMP, the costs are as follows:
The fee to write the exam is US$555.
The 35 hours of courses are at the discretion of the applicant, but typical rates for online PMP preparation courses are about US$350 – US$500.
The PMBOK can be purchased on Amazon for about US$60.
In both cases, membership in the association is cheaper than the amount that you will save during the certification process. For example, membership in PMI costs US$129 but saves you $150 off the cost of the exam, hence you might want to consider getting a membership which will reduce the above costs slightly.