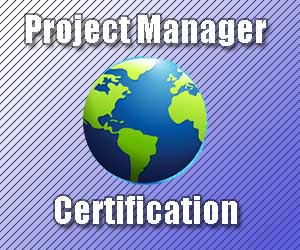 The Certified Associate in Project Management (CAPM) certification is issued by the Project Management Institute (PMI) based in the United States.  PMI is considered the leading project management certifying organization in the world.
The PMI issues two project management certifications, of which the CAPM is the lower.  The other, main, certification is Project Management Professional, or PMP.  The CAPM has lower education and experience requirements than PMP and a shorter exam, but still uses the full content of the Project Management Body of Knowledge (PMBOK).  Thus, the CAPM is the "baby PMP" if you will.
Obtaining the CAPM certification will grant you the letters "CAPM" after your name.
The PMI issues a CAPM Handbook which lists all the details.  The short version is below.
Who is it For?
CAPM certification is intended for people who do not have the project management experience or education requirements for a full project management certification.  It would be of interest primarily for technical people who wish to move up into project management, or people who are not full time project managers but wish to demonstrate expertise in project management.
Education Requirements
To get CAPM certified, you need to have a U.S. high school diploma or global equivalent.  You also need to either:
Have 1,500 hours of project management experience, or
Obtain 23 hours of formal project management education prior to taking the exam.  This formal education can be obtained from a PMI Registered Education Provider (REP) or from a non-approved vendor if you supply a course overview.
Experience Requirements
There are no specific experience requirements, however if you have less than 1,500 hours of project management experience you must take 23 hours of formal project management education.
Official Textbook
The Project Management Institute publishes the official textbook and knowledge source for the exam, The Project Management Body of Knowledge (PMBOK).  It is available at any bookstore or Amazon.
Cost
As of June 2022, the cost is US$495 to write the exam.  This does not include the formal education component (23 hours prior to writing the exam) which can run from a few hundred U.S. dollars for an online course to several thousand for training at a university or college.  There are also many "boot camps" which offer on site training and claim to give you the knowledge to write the exam after several days to one week of intensive training.
Maintenance
To maintain the CAPM certification, you must retake the exam every 5 years.  The cost is US$495, the same as for the original certification exam.  It is the same exam, although the questions change every year.
Learn More
To learn more, surf the PMI web site and be sure to read the CAPM Handbook.
More from ProjectEngineer: