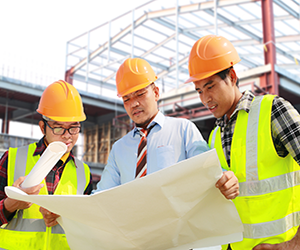 Project Management Professional (PMP) certification is the largest and most well known project management designation with 830,000 people certified worldwide.  Issued by the Project Management Institute (PMI) based in the United States, it gives you the initials "PMP" after your name.
The PMI issues a PMP Handbook which lists all the details.  The following overview answers your most pressing questions:
Education Requirements
Experience Requirements
Time to Certification
Official Textbook
Certification Maintenance
Expected Salary
Education Requirements
To get PMP certified, you need to have a U.S. high school diploma or global equivalent.  You also need to obtain 35 hours of formal project management education prior to making the application and taking the exam.  This formal education can be obtained from a PMI Registered Education Provider (REP) or from a non-approved vendor if you supply a course overview.
Experience Requirements
Prior to taking the exam to become certified, you must have 60 months (five years) of project management experience during which at least 7,500 hours were spent leading or directing project(s).  Alternatively, if you hold a 4-year degree (in anything), from an american university or the global equivalent the requirement goes down to 36 months (three years) and 4,500 hours.
Time to Certification
If you diligently study the PMBOK guide, read 1-2 other project management books, and take an online course you should be looking at around 2-3 months in your spare time (say, 20 hours per week).  If you don't have this much time per week, count on longer.
Official Textbook
The Project Management Institute publishes the official textbook and knowledge bank for the exam, The Project Management Body of Knowledge (PMBOK).  It is available at any bookstore or Amazon.
However, it is not fair to say that the PMBOK is the only source you need for the exam.  Firstly, it is not considered by the PMI to be the official exam syllabus.  It is not a chronological, step by step knowledge base upon which the exam questions are based, although it does include most of it.
And secondly, its writing style is not an easy read.  Don't expect a straight forward, methodical guide to project management.  It is highly analytical and generalizes the "art" of project management into analytical structures.  Project management is an art as well as a science, and the science must be grasped first to allow the art form to flourish.  Although the PMBOK does an excellent job of defining the "science," reading it cover to cover will not give you a good idea of how to perform important project management functions, which you will need to know for the exam.
Cost
As of May 2018, the cost is US$555 (€465) to write the exam.  This does not include the formal education component (35 hours prior to writing the exam) which can run from a few hundred U.S. dollars for an online course to several thousand for training at a university or college.  There are also many "boot camps" which offer on site training and claim to give you the knowledge to write the exam after several days to one week of intensive training.
Becoming a PMI member saves you more money on the exam fee than the membership costs ($129 vs. $150) therefore it is a good idea to get a PMI membership first (the membership comes free in the first year).  It gives you access to a free electronic version of the PMBOK and you will receive PMI's PMNetwork magazine as well.  It also gives you many free resources on PMI's website.
Certification Maintenance
The credential maintenance requirements are to obtain 60 Professional Development Units (PDU's) over each three year period in three categories:  Technical, Leadership, and Business Management.  In general terms, you must complete a 3-4 day course yearly.  The yearly PMI maintenance fee is US$150/year.
Expected Salary
According to the Project Management Institute's Earning Power:  Project Management Salary Survey, Ninth Edition (2015), which involved 26,000 respondents in 34 countires (free download from the PMI), survey respondents holding a PMP certification indicated a 20% higher salary than those without certification.
The median annual salary across all countries, roles, and experience levels was $81,000 USD.  The bottom quartile (75% greater than) income was $53,689 USD.  The top quartile (25% greater than) was $110,000 USD.
As one might expect, the range by experience level is quite high.  In Singapore, for example, entry level project managers reported $47,657 USD and those with greater than 20 years experience reported $131,972 USD, a range of 177%.  In the UK, the range was $60,441 USD to $115,276 USD.  In the United States, the range was $74,900 to $125,000.
The five biggest factors were:
Country of employment
Number of years of experience in project management
PMP certification status
Position/role
Average size of projects managed
The differences from country to country were the biggest differentiator on an absolute basis but do not take into account cost of living differences.  The number of years of experience in project management is something you can't control except to avoid career changes.  Thus, the three biggest factors for an aspiring project manager who wishes to increase their salary is to concentrate on the certification status, position/role in the company and average size of projects.
Learn More
To learn more, surf the PMI web site and be sure to read the PMP Handbook.