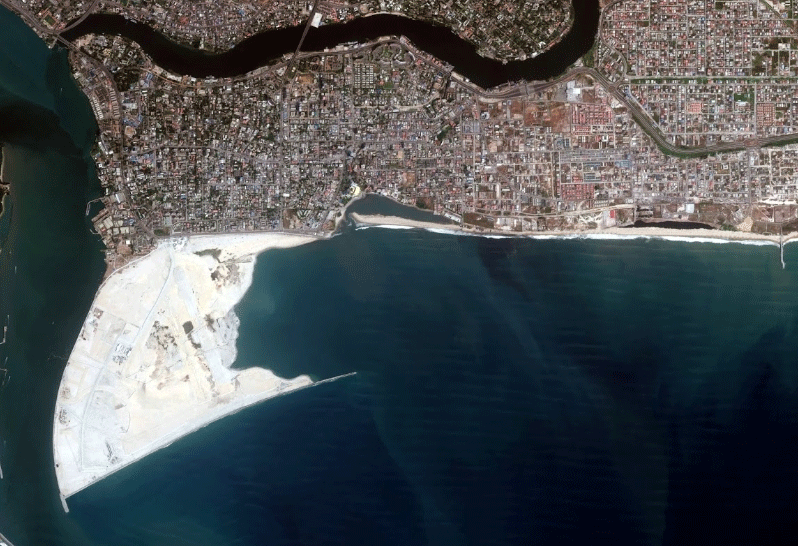 Nigeria's Eko-Atlantic is rapidly taking shape.  Most of its 10 km2 land mass has been reclaimed from the atlantic ocean, and earth moving equipment is now moving upwards of 10,000 m3 per day.  The "Great Wall of Lagos" is complete, a 3.5 km long berm that protects the development from the slow but steady sea erosion that plagues Nigeria's southern coastline.
Eko Atlantic is taking a page out of Dubai's playbook.  The city of Lagos, population 11 million, has always been plagued with erosion on its south shore, facing the atlantic ocean.  To solve the problem, the developers envision a multi-billion dollar skyscraper city that will house 250,000 people and provide employment for 150,000 more.
It will have waterfront areas, tree-lined streets, efficient transport systems and mixed-use plots that combine residential areas with leisure facilities, offices and shops.  The entire development is being built out of on land reclaimed from the atlantic ocean to the south of Lagos.
Eko Atlantic hopes to become the new financial hub for the whole of West Africa.