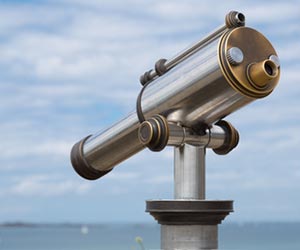 The project charter and scope statement can seem like one and the same sometimes. They are both usually contained early in the project management plan, and they both itemize the scope of the project to some extent.
So what's the difference?
Well, they have a slight difference in purpose.
The project charter should contain the rationale for the project, the reasons for its existence, who initiated it, and why. In other words, the core project foundation. The scope is very much a secondary function of the project charter. Although I agree that the scope is difficult to separate from the project foundations, because the executives who initiate the project are almost always envisioning the scope as they are bringing the project to life, it is not core to the project charter and should be brief.
The project scope statement tries to encompass the full scope of the project in a paragraph or two. It's not a requirement to define 100% of the project scope in the scope statement. But it should have a fairly complete description, as best it can. It's not just core scope, it's all of the scope.
Project Charter
The following checklist can be used for a project charter:
The purpose and justification of the project.
Project objectives, or other success criteria.
High level requirements.
Project description.
Product characteristics.
Risks
Basic milestones.
Sample budget.
Stakeholders.
Critical success factors.
Roles and responsibilities. Project manager(s) and/or team.
Project sponsor(s), clients, etc.
Project Scope Statement
The project scope statement can contain the following information:
Scope description.
Criteria for acceptance.
Project deliverables.
Exclusions and constraints.
Project assumptions.
This checklist has been adapted from the Project Management Body of Knowledge (PMBOK) section 5.3, "Define Scope"
Do you have any comments? Let us know in the form below.