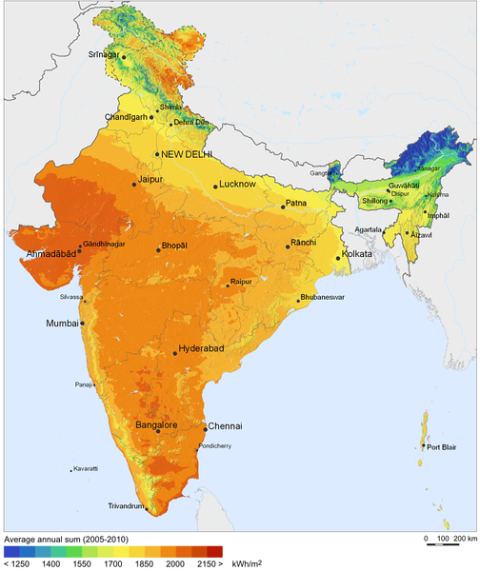 The Indian government is building the world's largest solar power plant in the northwestern state of Rajasthan. The project, called the Sambhar ultra-mega solar power project, will have a total power generation capacity of 4,000 MW.
It will be spread out over 23,000 acres of land, which is 94 km2 or 36 mi2.  This is the equivalent of 17,000 american football fields, or 13,000 football (soccer) pitches.
The first phase of the project will be for 1,000 megawatt capacity and is expected to be completed in three years time.  According to the Ministry of Heavy Industry, the remaining capacity would be implemented through "a variety of models."
The plant will be run by a joint venture of five state-run utilities, including BHEL, Power Grid Corporation of India and Solar Energy Corporation of India.
India aims to install around 20 GW of grid-connected solar power by 2022, from the current 1,761 MW.   According to the Ministry of New and Renewable Energy, India's entire electricity demand for 2012 could be met if "mega" solar projects were built on just 5 percent of the nation's unused desert land.