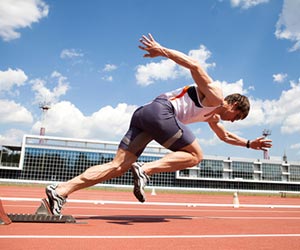 As an entrepreneur and president of an engineering company, I've seen how difficult and elusive it is to get an advantage over your competitors. Many companies have started something new only to see it copied or substituted in short order. What is the "secret sauce" that companies like Apple, Southwest Airlines, and Starbucks have, and how can you create it for your organization?
Michael Porter, the guru of corporate strategy at Harvard Business School, argues that operational effectiveness (i.e. better, faster, stronger) alone cannot generate sustained competitive advantage. This makes sense to me, because even if you are an awesome manager that can get your business unit to make the best, cheapest widgets, your methods will be studied and copied by your competitors. The companies that get and keep their competitive advantage have a "marketing/branding" aspect to their business.
The important question to ask yourself is: How can I create competitive advantage that is unique, valuable, and cannot be copied by rivals?
Making better, faster, and stronger widgets is most certainly a part of the equation. If iPhones were not high quality devices, or Starbucks didn't make good coffee, these companies could not have achieved their status. People love to be associated with "the best." So I would argue that there are two steps to this process, and if you don't have quality (step 1) there's no point in attempting the marketing (step 2).
Step 2, then, essentially becomes the creation of something unique, proprietary or exclusive. I would argue that it should contain the following 3 things:
It cannot be easily copied or substituted.
It provides value to customers.
It contains an element of emotion. It should "make customers happy."
Here is a list of 27 things you could implement. Some of these are operational in nature, but I include them to get the juices flowing.
Add brand loyalty / rewards program.
Change sales format.
Decrease costs by changing suppliers.
Renegotiate supply contracts.
Increase selling price (without any other actions – I think this is possible with many products out there)
Increase selling price by adding features.
Increase selling price by increasing quality of product (six sigma score).
Increase production.
Reduce, reuse or recycle manufacturing waste.
Generate more leads.
Increase the conversion rate on leads.
Decrease production time.
Decrease delivery time.
Increase after sales support.
Add stores/locations.
Add dealers (or start a dealer network).
Increase the quality of dealers or resellers.
Decrease employee turnover.
Raise employee morale.
Hire key technical staff who can bring business with them.
Increase utilization rate / decrease non-chargeable time.
Train employees so their charge-out rates can be increased.
Increase client satisfaction.
Increase project stakeholder satisfaction.
Minimize project cost variance.
Minimize project schedule variance.
Maximize (or minimize?) scope change orders.
What type of things have you tried, and how did they work? I'd love to hear your ideas in the comments section below.