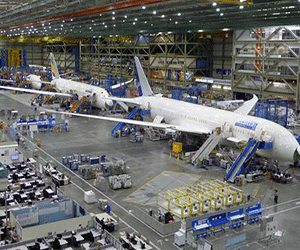 If you're a manager interested in increasing the bottom line, you can't afford not to investigate Six Sigma.  The benefits are indisputable, as witnessed by the infamous Jack Welch, former CEO of General Electric, who claimed Six Sigma was directly responsible for $1 billion in yearly savings.  But should you implement Six Sigma?  Here are six things you should expect from a Six Sigma implementation:
Increase Profits
Reduce Defects
Improve Quality
Know the Stats
Provide Career Advancement
Improve Corporate Culture
Increase Profits
Although all of these goals result in increased profits in one form or another, I have to mention this on its own because Six Sigma revolves around it.
Most companies produce one of two things:
Product
Service
Six Sigma is a quality improvement program.  Therefore, if you produce a product, you will see a reduction in defects.  If you are a service based enterprise, you will see an increase in the quality of services you provide.
I should mention that Six Sigma was developed for the product side (manufacturing) rather than the service side, and is therefore better suited to that.  But it has strong benefits in the services as well.  Services are my background so I can safely say we have made significant improvements at my engineering firm since I became a black belt.
How much will you save?  It depends how many defects are eliminated, or in the case of a service business, how much more business you receive because of an increase in service quality.  If you are a manager that is considering implementing Six Sigma, you probably already have an idea how much of an improvement can be made and what that would be worth to the organization.  Training at least one Six Sigma green belt and black belt will require an expenditure, but in return they will rigorously analyze your production system.  They will produce things like failure mode and effects analyses, cause-effect analyses, and others (that's just the tip of the iceberg).  They will recommend improvements in the daily processes and methods in use at your company.
Reduce Defects
The goal of Six Sigma is to have a defect rate of six standard deviations from the mean, or 3.4 defects per million products, and Six Sigma practitioners (green belts, black belts) will be trained to strive for this level.
However, this might not be feasible for all organizations and products.  Six Sigma was developed by Motorola and popularized by General Electric, which produces many different products.  Thus, it has been used as a standard for many manufacturing processes.  But Six Sigma has been criticized in that the six standard deviation (six sigmas) rule does not apply universally across all industries and products.  Many industries would hesitate to lower the defect rate to that amount because it is cheaper to deal with more defects.  Customers could also be satisfied with a higher defect rate.
Improve Quality
However, I can tell you this for sure.  That when Six Sigma practitioners are unleashed on any business process, quality improvement will result.  This is the basic premise of Six Sigma – to improve the quality of a product or service.  If your goal is to increase the quality of your products and services, a Six Sigma implementation is the right place to start.
Know the Stats
Do you know how many of your products are defective, or where your services fall short?  Do you know the standard for quality compared to your competitors?  Do you know how to increase your quality of service?  Do you want to be better than the average?
A Six Sigma implementation will give you all the numbers.
Where your product/service quality is now.
Where you should be.
How to get there.
How to stay there.
If nothing else, you will know the numbers.
Provide Career Advancement
Do you struggle to keep people motivated and provide them with career advancement goals that keep them happy?  Giving someone a Six Sigma green belt or black belt certification is a great way to keep them engaged, learning, and moving forward in their career.
Improve Corporate Culture
Only a few people will become Six Sigma green or black belts, but the entire organization will see the focus on quality and respond accordingly.  Implementing Six Sigma is an easy way to tell everyone that "quality matters."  That's a benefit you can't readily put a price on.