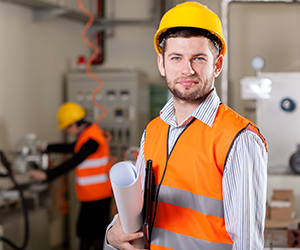 Project management certification can boost your job prospects, increase your salary, and get you a promotion. But it is important to choose the right certification, or you could end up spending alot of time and money only to be disappointed with the result.
The International Project Management Association (IPMA) and PRINCE2 are two of the prominent certifications in the world today. How do you choose between them? Which one is better?
Unfortunately, there is no black and white answer. There are many variables, some of which are specific to you. But usually the most important variables are:
Popularity
Reputation
Requirements
Cost
Popularity
There is no question that PRINCE2 is more popular than IPMA. However, IPMA is strong in some regions of the world, particularly continental Europe.
Axelos (which manages PRINCE2) does not publish the statistics, but it is known to be around 500,000 for the PRINCE2 Practitioner certification. In contrast, IPMA's Level B and Level C (the direct equivalents to PRINCE2 Practitioner) boast about 65,000 certifications between them. The project manager associate certifications – PRINCE2 Foundation and IPMA Level D – are both significantly higher, but the PRINCE2 certification is about the same proportion, somewhere south of 10 times the size.
Reputation
PRINCE2 and IPMA both have strong reputations within the project management industry. PRINCE2 is significantly easier to obtain than IPMA, which leads some to conclude that IPMA might hold its value better over the long term. PRINCE2 requires nothing more than studying the official manual and writing the exam (online), whereas IPMA requires project reports (level B) or long form answer questions (level C) and a visit of your place of work by an assessor. Hence, IPMA is a strong, well developed certification that speaks very highly of your qualifications, even if it is not as well known.
In the regions where IPMA is strong (like continental Europe) it is a strong alternative to PRINCE2 that carries the same recognition by your peers. In the other regions, IPMA is sometimes a relatively unknown certification. But this does not take away from its strength as a certification – it is a very strong certification.
Requirements
Nobody has unlimited time, and thus for most people the effort required to obtain the certification versus the benefits received is a major factor.
PRINCE2 is easy to obtain because there are no education requirements, no experience in project management necessary, and no project report to write. There aren't even any courses to take, although alot of people do. You can simply study the textbook on your own and register to write the exam online.
In contrast, all IPMA levels require a self assessment using the 29 competence elements outlined in the Individual Competence Baseline. You can give yourself glowing marks and the IPMA won't fail you, but the assessor will visit your place of work to verify it (and you will miss the obvious exam study opportunity inherent in the process).
For level C, a question and answer form must be returned to demonstrate project management experience, and an assessor will visit your workplace to confirm the results. Then the exam is written.
For level B, a 6-8 page report must be prepared which outlines the project management processes which were used on a real project. Since level B is for full-time, professional project managers who use project management processes on large, complex projects, this demonstrates the expertise of the applicant. The complexity of the project is assessed against a complexity criteria, and if it does not pass the IPMA will recommend the applicant down to level C. Just like with level C, an assessor visits the place of work to confirm all of the documentation, and then the exam is written.
Cost
Many people obtain the funding for project management certification from their employer, and that is an excellent way to move into project management. However, some of us had to finance it themselves.
Because IPMA is significantly more intensive in its requirements, it costs more. As of this writing, the cost of each certification to someone in the United States is:
PRINCE2
IPMA Level C
IPMA Level B
Good luck with your project management certification. I'm glad I could help clear up the muddy waters for you.