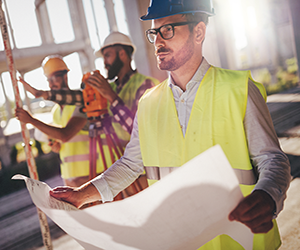 Project configuration management is the process of tracking and controlling changes to important project documents and products.
This includes the project's deliverables as well as project management documents like the schedule.
Anything that requires tracking through the project change control system is identified in the configuration management plan. These documents are not open to changes by anyone, anytime. Rather, all changes are documented and changes approved (as individually necessary) within the configuration management plan – usually manifested as document control software, or similar.
The configuration management plan specifies which documents (or products) require change control, and what parameters will be controlled. These parameters can be:
Date
Status
Version number
Product owner
Contents
Features
Relationships with other products
Any other item which is deemed to cause potential project changes
Although most projects, in most industries, do not recognize that they are performing formal project configuration management, the concept of tracking and controlling changes to key deliverables is a common feature in most projects.
Project Configuration Management Example
In a typical engineering office, the design drawings are tracked to ensure that all versions are well documented to avoid confusion. Changes are discussed constantly on most construction sites and the drawings must be rigorously tracked so that the latest version is always available. Some changes have cost and schedule implications that were not part of the original project scope. The report is connected to a document control tracking table which is usually contained within software.
Item: Design Drawings
Date
Version
Issued By
Changes
2019/06/25
0.1
B. Jones
Issued for review
2019/07/15
1.0
A. Smith
Issued for construction
2019/08/20
1.1
B. Jones
Adjust column dimensions
In this case, the project is to produce a building design. The design drawings are the configuration item, and its history is tracked because it has implications to potential project scope changes.
How to Perform Configuration Management
The steps to performing configuration management are as follows:
List configuration items
Each item that requires tracking should be identified. This includes items that are produced by the project, as well as operational and maintenance items. It also includes project management documents, like the project management plan and any components. It also includes an intermediate milestone products, like project drawings for the design report.
Determine configuration parameters
Once you've determined what items to track, the next step is to determine what parameters to track. Usually the date, version number, and document owner are basic necessities, followed by the changes, features, or parameters that will be tracked.
Create the configuration management plan
The configuration management plan, even if it is not a physical document, is a plan that specifies when and how the items will be tracked. It specifies how the changes will be made, who is authorized to make them, and under what circumstances the product will be changed. It also specifies the approval process for changes. Since the project scope is linked to configuration items, they are not open to changes by anyone at any time. The change control procedures and authority levels must be specified in the plan
Implement the plan
Once the plan is in place, it is implemented during the project execution phase.
Parts of a Configuration Management Plan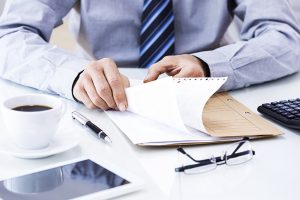 A configuration management plan puts the project configuration into writing and gives the project team direction when advancing through the project. It has several parts:
A listing of configuration items. These items must not be modified without a corresponding entry into the configuration management plan (software, etc.), or an approval from a specified authority.
Product owners, who are responsible for maintaining and controlling the product, and sometimes give approval prior to initiating a change.
A listing of which parameters are being tracked.
A description of how changes will be tracked.
The person who is responsible for tracking the changes, if different than the product owner.
The person responsible for approving the changes, and what considerations will they make in approving them, to guide those making changes.
Timelines for changes, reviews, and approvals.
A description of the change control process. When the product must be changed, the process of how that action is performed and who authorizes it can be made clear by including it in the plan.
As you can see, configuration management is closely linked to change management. Configuration generates project change requests which are evaluated and approved or rejected on the project change control level.
Project Configuration Management in the PMBOK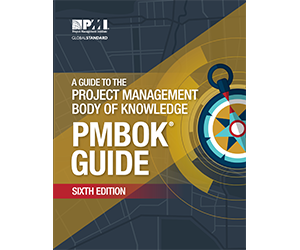 The configuration management plan is not one of the primary subsidiary plans of the project management plan, but it is described as an "additional component."
It is listed as an input into the Control Scope process as well as the Integrated Change Control process, under the project management plan.
As you can see, the project monitoring and controlling activities consult the configuration management plan to ascertain if the project is above or below its baseline, and generates change requests if necessary to get it back on track.
Project Configuration Management in PRINCE2
The PRINCE2 methodology affords slightly more attention to project configuration management. A configuration item record is used to track important project outputs, which is created only if required by the project's change control approach.
Managing Successful Projects with PRINCE2, 6th Edition, 2017, Section A.6
The purpose of the configuration item record is to provide a record of such information as the history, status, version and variant of each configuration item, and any details of important relationships between them.
The configuration item record is:
Produced by project support
Reviewed by project assurance
Approved by the project manager
During the Controlling a Stage process, the project manager becomes the producer and a team manager may be a reviewer.