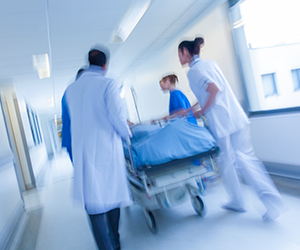 When a patient is first wheeled into the emergency room, the first priority of any doctor is their vital signs, that is, pulse, breathing, body temperature, and blood pressure. Regardless of the injury, if the vital signs are not stable the patient is dying and all efforts must be directed toward stabilizing them prior to treating the original injury.
Project management has a remarkable number of similarities to the treatment of an injured person. The patient becomes the doctor's "project," after all.
First, assess the vital signs. Second, treat the root cause.
Unfortunately, you can't buy an electrocardiogram (ECG) to hook up to your project that will produce the required urgency of an emergency room when the reassuring beep-beep, beep-beep stops. As a project manager you sometimes don't find out the bad news until later because people tend not to talk about the bad news nearly as much as the good news.
But there are things you can do to make sure your patient isn't dying.
Schedule and Budget
By definition, schedules and budgets are baked in as a core vital sign of essentially all projects.  That's because, as a minimum, someone has decided to spend the money necessary to produce something, hence they have an expectation of when it will be delivered and how much they will pay for it.
It's a very common scenario that when a project goes over budget, or behind schedule, the project manager doesn't know until it's critical, or even worse, doesn't do anything about it.  I've seen it many times, when a minor scope change becomes problematic for no other reason than the timing that it was dealt with.
If your project is behind schedule or over budget, you have to know that as soon as possible.  Before it goes into critical condition.
Earned value management forces you to determine your project costs and produces a number that tells you if your project is ahead or behind schedule (and over or under budget).  Of course, it's just a number, and it's only as good as its inputs.  But it does tell you that your project might be off track by a small amount when you might not necessarily be able to see that otherwise.
For example, if you have a $100,000 project, and your Schedule Variance (SV) is showing -$1,000, your project is behind schedule by 1%.  You wouldn't necessarily be able to notice that just from a qualitative inspection of your project, but it is quite possible that this is the beginning of a much bigger deviation from the schedule.  It might be worth checking with your project team members to make sure they are being productive, doing the right work, or that the project scope isn't growing like a malignant tumor (scope creep).
Hence, keeping track of a quick number can make a difference, and all you have to do is have the project divided into a sequence of tasks with start and finish dates and a budget, and assign percentage completes to each task at the point of analysis.  It's actually easy to do by hand.
Project Stakeholders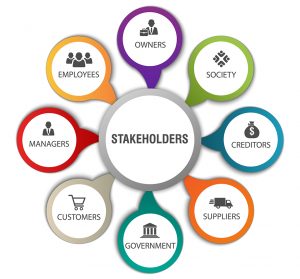 Although the definition of project success or failure is not nearly as self-evident as, say, a patient on an operating room table, it is clear that project stakeholders need to be kept close to every project manager's heart.  Every project stakeholder has one of two interactions with the project:
Power over the project
Interest in the project
Power means having the ability to force undesirable project changes.  Interest means they are invested in the project's outcome.
A stakeholder that has high power but low interest can derail the project or introduce significant costs, based on their own decisions.
A stakeholder that has low power but high interest cannot directly influence the project but is highly motivated to mobilize resistance when their needs are not being met.
A stakeholder that has both high power and interest is an important one.  They must be kept informed and consulted.
Indeed, all stakeholders must be kept informed and consulted.  The PMBOK Guide dictates that stakeholders are identified in a stakeholder register, analyzed according to power and interest, and communication plans are drawn up in advance of performing project activities that affect them.
Do you know everyone that can negatively affect your project?  Do you know how they can affect your project?  Do you know what their communication needs are?  If you can't definitively answer all of these questions, you might be one cheeseburger from a proverbial project heart attack.
If you want to keep your blood pressure in the normal range, and your project out of the intensive care unit, make sure you monitor your project's vital signs, that is, knowing your stakeholders, and studiously tracking project budgets and schedules.