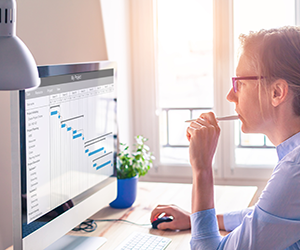 Like a carpenter without a hammer.
Like programmer without a computer.
Like a speaker without a microphone.
Resource planning is an indispensable component of project management.  In fact, it's so important that the Project Management Body of Knowledge (PMBOK Guide) dedicates a full knowledge area to resource management.  In order to effectively manage project resources, they must be planned in advance.  The primary output of the Project Resource Management knowledge area is a resource management plan.
There are four steps to a strong project resource management.
Determine required resources
Acquire resources
Manage resources
Control resource usage
Determine Required Resources
The first step in resource planning is to determine the resources required to perform the work.
Generally speaking, there are five types of resources that are required to complete a project:
Labor
The human resources are often the resource most critical to project success.  People manage the physical resources required to complete the project and ensure it gets done.  Humans have needs that need to be met, that is, they wish to leave the project in a slightly better position than when they started.  This can include improving their knowledge and skill set.  It can also include better job prospects.  In fact, most people join the project team with the expectation that it produces a strong addition to their resume (CV).  Of course, these things only materialize after the project is complete.  But if the employee loses confidence that they will be achieved they will lose motivation for their project work (or leave altogether).  Human resources come in as many variations as there are people, so it is important that the right one is chosen.  Human resources have two components:

Type is the skill set of the person, for example, a carpenter or an engineer.
Class is the skill level of the person, for example, junior, intermediate, or senior.

Materials
This category includes the components that become part of the finished product.  This includes supplies like construction materials, databases for a web application, or handouts for a training course.  The finished product must be rigorously analyzed during the resource planning stage to ensure that all of its constituent materials are identified.  Often you have to order more than the exact quantity to account for defective product, production methods, manufacturing waste, and so forth.
Equipment
This category includes the tools, equipment, machines, and other items that don't become part of the finished product but are necessary to produce the product.Tools and equipment are often rented, leased, or obtained from another part of the business, particularly the larger items.  In this case, the organizational unit that owns the equipment must be compensated.  Rental rates become part of the project estimate and are attributed to the task that requires the equipment.
Facilities
All projects require some sort of facility to perform their work in.  Whether just a small office or a large manufacturing plant, this is a major consideration for many projects.  Facilities are often rented or leased as well, and the cost is attributed to the project administration, or a dedicated facilities budget if one exists.
Other
There are a few other categories of resources that must be accounted for:

Organizational / Administration resources are the organizational costs that the project must bear.  Although outside of the project, these costs include administration, shared resources, and shared facilities.  For example, the CEO's salary must be spread out among all projects.
Subcontractors and vendors that must be procured to ensure necessary products and services that cannot be produced with internal resources.
Financing costs can be a major burden on some projects.
Contingencies are often tracked separately from individual project resources.
Overtime is often tracked separately and applies to the project team as well as rental equipment via higher rates for greater use.
Employee and resource availability are recorded in a resource calendar.  This ranges from a simple listing of employee vacation time to sophisticated tracking software.
The result is a list of resources allocated to each project task.  For example, here is a resource list for the task Build Fence:
100 – Build Fence
Type
Average Use
Total
Jon
50 hrs @ $75/hr
$3,750
Bob
30 hrs @ $50/hr
$1,500
Fence Material
Lump Sum
$650
Tools
Lump Sum
$100
TOTAL
$6,000
Acquire Resources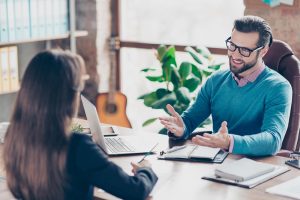 In a perfect world, all of the project resources would be available and ready to be used on your project.  But unfortunately, it's not a perfect world and consideration must be given during resource planning to acquiring those resources.
Human resources are usually, but not always, require the most management effort.  The project team requirements must be determined and the job descriptions written.  These job descriptions are advertised in the appropriate media, resumes (CV's) are received and interviews are held.
Project equipment must be sourced and contractors procured.
The following items are important components of the resource plan:
Project management team roles
Project team roles
Procurement needs
Types and sizes of contracts
Pre-qualification methods
Contractor selection criteria
Resource budgets
Advertising media and methods
Performance measurement
Off-specification policies and procedures
Manage Resources
Once the resources are acquired and available to perform the project work, they must be managed to ensure they contribute at their maximum performance level:
Human resources need to be assured that they are obtaining something that they did not have prior to their involvement on the project.  This can be a new knowledge or skill set, or a better job opportunities via a strong addition to their resume (CV).  Since a project is by definition temporary, the project team must know that their career has been advanced by being part of it, or they will not be fully motivated to ensure the project's success.  The project team is assigned to each project task via a RACI chart, which delegates authority for each task based on one of the four authority levels:  Responsible (R), Accountable (A), Consulted (C), or Informed (I):
Subcontractors similarly need to know that a strong reference is available after the project is complete.  However, they are highly motivated by fair treatment of project changes.  Most projects experience changes from their original plans.  It's how these changes are managed that determine the performance level of the project management team.
Tools and equipment must be returned in a condition that includes normal wear and tear.
Facilities must be maintained in a condition that includes normal wear and tear, otherwise damage payments could be a significant (and unexpected) part of project costs.
Decision making is one of the primary day to day tasks of project management.  How to best allocate resources, how to minimize resource conflicts, and how to resolve resource conflicts.  The ability to make strong decisions is foundational to strong project management.
When resource conflicts occur, problem solving becomes a major part of a project manager's duties.  There are six steps to effective problem solving:
Identify the problem
Define the problem
Investigate
Analyze
Solve
Check the Solution
Control Resource Usage
During resource planning, the methods for monitoring and controlling the resources to ensure they are delivering the required results are determined.
This involves calculating the utilization rate, which measures how efficiently the resources are being used.  The utilization rate is calculated by taking the number of billable hours divided by the total working hours.  For example, if a piece of construction equipment was working for 24 hours out of a total 40 hours, the utilization rate would be:
Utilization Rate = 24 / 40 = 60%
Generally, absence hours such as holidays, sick time, or leave are not included in the utilization rate, but the exact implementation of the method is open to whatever is most useful for you.
When resource utilization is too low, or corrective actions are required, a cost benefit analysis provides the basis for project changes.
Resource Planning in the PMBOK
In the Project Management Body of Knowledge (PMBOK) the process Plan Resource Management is the first out of six within the Project Resource Management knowledge area.  As you might expect, it is located within the planning process group.
PMBOK, 6th Edition, Section 9.1, "Plan Resource Management"
Plan Resource Management is the process of defining how to estimate, acquire, manage, and use team and physical resources.  The key benefit of this process is that it establishes the approach and level of management effort needed for managing project resources based on the type and complexity of the project.