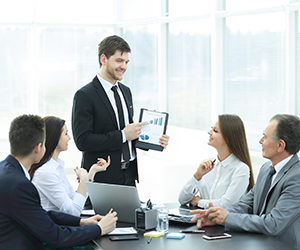 A Project Management Office, usually abbreviated PMO, is an organizational project support function which assists project managers in the management of projects.
There is no single definition of a PMO, and the roles and responsibilities vary quite widely. It depends mostly on the organization's project support needs.
Some PMO's perform project management tasks, and some act in an advisory role
Some are accountable to the parent organization, and some are accountable to individual projects
Some have a responsibility in project decision making, and some don't
Some act as the home base of the project management staff, which are 'loaned' to individual projects
Some work in the area of project management theory (for example earned value analysis, or the critical path method), and some deal with the implementation of methodologies (such as PRINCE2, or the Project Management Body of Knowledge)
Likewise, there is no single location that is necessary for a PMO. It needs to support the projects under its responsibility and thus be located wherever it can best perform its function. Most likely this is the closest to where the projects are.
Hence, a project management office has many different configurations – there is no one correct method to establishing one. But there are a few standard setups that different organizations use to support their projects.
Definition of a PMO
The Project Management Body of Knowledge (PMBOK) defines a PMO as:
An organizational structure that standardizes the project-related governance processes and facilitates the sharing of resources, methodologies, tools and techniques
You will notice that the roles of a PMO are not defined. Neither the PMBOK, nor PRINCE2, nor the International Project Management Association (IPMA) define the roles of a PMO, thus leaving the roles and responsibilities up to the individual organization. However, there are common roles that are found in practice, in most PMO's.
Roles of a PMO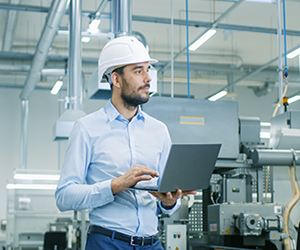 PMO's have been known to perform many functions, including:
Provide project support functions such as planning and budgeting
Provide expert advice for project management functions like project management plans, stakeholder analysis, and risk analysis.
Maintain, develop and enforce project management standards and methodology, such as the PMBOK or PRINCE2 across the organization
Support organizational project management tools and software
Coaching, mentoring, training, and oversight
Managing shared resources
Maintain lessons learned
Nurture a culture of excellence within the organization
Provide a home for standard templates such as project management plans, project charts, and risk registers
Measure project progress
Project control (via earned value analysis, etc.)
Coordinating communication across projects
Decision making
Authority Levels
A PMO can have many authority levels, ranging from training right up to active involvement in projects.
Project Support. A PMO that provides training and assistance to the project manager, but the project manager is the final authority of project decisions. Generally called a Project Management Center of Excellence, it can provide templates, best practices, training, access to information, and lessons learned from previous projects.
Project Control. A PMO that is responsible for measuring project performance. The reports could be directed to the project manager or directly to the parent organization. Project control is usually performed via earned value management. The PMO gathers progress data for each project and performs the earned value calculations and creates progress reports, as well as other reporting as necessary.
Active Involvement. A PMO that has the authority to make project decisions. In this case, the project manager is not in charge of all aspects of a project. The project manager makes technical decisions and the PMO performs the project management functions like the project management plan, scheduling, and risk analysis. The role divisions can be some combination thereof.
The majority of PMO's act in an advisory role rather than a direct, decision making one. They generally provide project management support and do not have responsibility for failed projects unless there is a recurring series of failed projects, in which case the advice and direction provided by the PMO is questioned. That being said, PMO's with direct involvement and responsibility for project failure have value in certain organizations as well.
Organizational Scope
A PMO's scope of authority can range from the whole organization down to one individual project:
The whole organization
Referred to as an Enterprise PMO, this type of PMO assists the whole organization. The authority level can range from project support and advice up to active project involvement. The organizational PMO often becomes a long term home for those who wish to make a career of project management.
One division
Also known as a Divisional PMO, this type of PMO assists one division of the company. The divisional PMO is often more readily accessible and performs more practical functions, because it is located closer to the project than an organization PMO.
One project
Also known as a project PMO, this type of PMO assists on a single project. Large megaprojects often have their own PMO which usually acts in an advisory role. It also maintains project records such as lessons learned, risk registers, or issue logs.
Maintenance of Project Records
The PMO is often used to compile and maintain project management documents. For large projects, maintaining the full gamut of documents required to fully comply with the Project Management Body of Knowledge, or PRINCE2, is a full time task. The PMO is a good place to store and maintain these documents, while sharing the cost over all projects.
Project charter / Project brief
Project management plan
Business case
Stakeholder register
Communications plan
Procurement documents
Project schedule
Project budget
Risk register
Risk analysis
Risk response plans