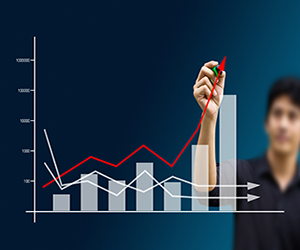 Keeping project costs under control can feel like swimming against the current sometimes.
To prevent you from going up the creek without a paddle, a Cost Management Plan is the guiding document which allows you to take fast, decisive action when issues arise and the sharks are circling.
The Project Cost Management Plan is the component of the overall Project Management Plan which deals with project costs.  It provides details of how the project costs will be estimated, tracked, and controlled.
The project manager's ability to influence project costs starts high and decreases as the project goes on.  Hence the planning stage is the right time to consider how project issues will be dealt with.
Labor rates
Material costs
Tools and Equipment costs
Subcontractor budgets
Services that must be procured
Strategies for contingencies
Strategies to prevent unnecessary cost escalation
Whether equipment will be financed:  Purchased, Leased, or Rented
Insurance requirements
Bonding
Financing and interest requirements
The person responsible for estimating
The person responsible for reviewing and/or approving estimates
Milestones at which the estimates will be revisited and re-approved
Source of the estimates. For example, published commercial information
The person who will approve the final project cost
The processes and procedures that will be used to produce the estimates
Any special circumstances under which the estimates be revised
Processes and procedures to revise estimates
Communication with funding sources
Amount of contingency to include in each task
Quantity of Management Reserve
Project methodology, assumptions, and/or background information
How the project costs will be measured
Who will measure the costs
How often they will be measured and/or input into software
Person who will approve changes to project costs
How purchases will be made
Measurement of project performance
Production of performance reports
Communication of performance reports
Which Earned Value variables will be reported
Who the earned value analysis will be reported to
Typical corrective actions based on earned value variables
Use this checklist to make sure you have a good handle on project costs, and don't get stuck up the creek without a paddle too.